What Are the Learning Goals of Kindergarten?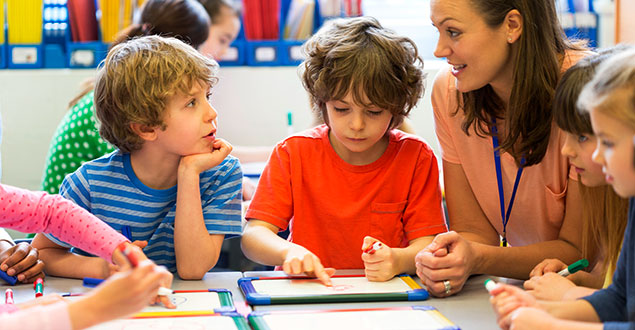 The road of formal education is long and complex and it really begins with kindergarten or pre-school as it is also known. The students are typically aged 3-4 years when they are enrolled in an early learning program, which does have specific learning objectives that we outline in this short article.
Social Skills
It is important for young children to learn how to interact in a socially acceptable manner and this is one of the main goals of the kindergarten programs in Altona. The youngsters learn about personal possessions, student interactions and are always encouraged to be polite and well-mannered. Good behaviour is best modelled rather than taught, so kindergarten teachers understand they are role models for their students.
Physical Development
Growing children need lots of exercise, which might take the form of outdoor playing, dancing or movement; in a typical day, the children would have several activities that work all the major muscle groups. Activities that demand dexterity are a part of the early learning program; young children need to have the flexibility to hold a pen or pencil correctly and many of the learning resources are designed to develop small motor and coordination.
Fun Based Activities
One of the goals of an early learning program is to bring enjoyment and fun into learning; there should be no formal academic learning, that comes later. Storytelling develops imagination and creativity is another aspect that is focused on during the kindergarten years.
Morals
It is important that young children understand what is right and what is wrong and this begins at a very early age. Aside from morals, the students learn that we are all equal, regardless of race or religion and everyone should have a voice in an inclusive society.
Individual Goals
Of course, one size doesn't fit all and it is the kindergarten teacher's role to evaluate each student and by having a positive relationship with the parents, they can work together on specific aspects of a child's behaviour. The teacher might notice the child has minor learning difficulties and if these are spotted early, they can be developed.
If you are looking for your son or daughter's first school, look for an institution that values inclusivity and understands the needs of the children. Start with a Google search to locate all the early learning programs in your area, browse their websites and create a shortlist of schools to visit.