Why consider a nursing career after a different bachelor's degree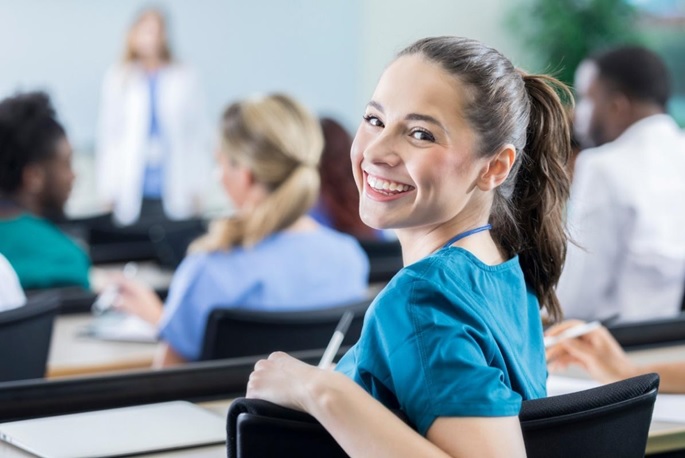 If you have been thinking about a career change after graduation, you are not alone. It is common to have second thoughts about the field you chose in college. You may have had limited awareness about your options at the time. Other reasons why you may want to pursue a different career may be low wages, high stress, few opportunities for advancement and disillusionment. You may have found a new interest or may want to pursue opportunities that pay better. Regardless of your reasons, you may want to consider additional education to change your career.
Inventory your interests 
Before you decide to pursue a new career after completing your bachelor's degree, make a list of your goals, your desired pay, strengths, weaknesses, personality, values and interests. This will help you be certain that you are making the right decision. Changing your career is an important decision and you may want to take your time ensuring it is the right one. Make a list of all your interests and research career paths related to them. Compare advancement opportunities and earning potential so you can be sure that your new career will allow you to progress steadily, even in the future.
Take advantage of your transferable skills 
Your bachelor's degree and your work experience may have provided you with many skills and knowledge that can be useful even in other careers. Many degrees can be multidisciplinary and broad. This can work in your favor when you decide to pursue another degree. Make a list of all your skills and areas of knowledge. Think about which other areas these skills can be applied to and how you can make the most of your current knowledge.
Consider flexible degrees 
When deciding to change your career, pick a field that allows you to pursue a flexible degree. You may be able to break into several different fields regardless of your current degree. If you are already working full-time, you may want to pursue an online degree that doesn't require you to attend in-person classes. This will allow you to work full-time and study at the same time. You may also want to pursue a degree that doesn't require a specific bachelor's degree to qualify.
Consider a nursing career
During the COVID-19 pandemic, a lot of people had the time to think deeply about their lives and their careers. Many have been disillusioned and realized that their current careers were lacking. This has resulted in a mass exodus that is currently being called The Great Resignation. Many people chose to change careers because they were financially and emotionally unrewarding. Like a lot of those people, if you have been unhappy with your current career, consider pursuing a career in nursing. Nursing is a noble profession and one of the most valued positions in the world. It is a flexible profession that allows you to find work anywhere, is a high-demand career and offers great pay.
There is currently an acute shortage of qualified nurses. According to the US Bureau of Labor Statistics, employment of nurses is projected to grow 9% by 2030. There are many different specializations in nursing to choose from and many of these specializations offer very lucrative opportunities. Now is the perfect time to get into nursing due to the abundance of jobs and great pay.
Top reasons why nursing is a good career choice 
Ever since the pandemic began, the demand for professionals in the healthcare industry has grown exponentially and is expected to continue the same trend. If you have a bachelor's degree in any field, it may be time for you to consider switching over to nursing. Here are the top reasons why nursing can be a great career choice for anyone.
Rewarding work
Nurses work directly with patients, unlike many other healthcare professions. If you have been working in other professions where you failed to find a sense of purpose, nursing may be the answer. When you become a nurse, you will be able to provide care and compassion to those who need it the most. Your daily work will be rewarding and fulfilling.
High demand jobs 
For the last few years, there has been a nursing shortage in the US, and this need is expected to grow. Those graduating with a nursing degree receive multiple offers due to the high demand. If you are interested in a profession that will always be in high demand, nursing is a top choice. Higher demand also translates into higher pay, so you will have plenty of options to choose from.
Flexibility 
As a nurse, you will also have a lot of flexibility compared to other professions. You will be able to work in a variety of settings, such as nursing homes, hospitals, clinics, and schools. You can choose to work standard office hours or in shifts. You may also be able to work at night if you need to be home during the day. There are several full-time and part-time options to choose from as well as overtime opportunities.
Several career options
As a nurse, you will have a lot of career opportunities and different roles to explore, based on the degree you choose. You can work with large populations, communities, families, and individuals and provide care in the home, public agencies and hospitals. You may also be able to specialize in various areas, such as critical care, cardiac, neonatal, obstetrics, pediatrics, and mental health. If you become a travel nurse, you will also be able to work in different areas around the world. There is unlimited potential in the nursing field. Based on the path you choose, you will be able to work in a role that truly resonates with you.
Exciting workdays 
Every day is different and brings new responsibilities in nursing. If you are bored with your job because every day is the same, nursing may be a good option for you. You will encounter different people with different needs every day, you will have to think quickly, and make decisions. The work environment is fast-paced and exciting.  
Job description and responsibilities of a nurse
Nurses provide treatment and care to patients. Nurses may hold an associate degree, a bachelor's degree, or a master's degree. If you already have a bachelor's degree in an unrelated field, you may be able to become a nurse by pursuing a Master's Entry in Nursing Practice MENP program such as the one offered by Elmhurst University. The program allows you to earn a Master of Science in Nursing (MSN) degree and will prepare you for the clinical nurse leader certification and the NCLEX-RN exam. The exam focuses on various areas related to nursing. including the nursing process, documentation and communication, teaching and learning and patient care. Once you pass this exam, you can become a registered nurse. An RN can perform many duties related to patient treatment and care. You can also focus on a specialty such as geriatrics, mental health, pediatrics, or oncology.
Registered nurses play a crucial role in healthcare. They help physicians and other healthcare professionals provide treatment to patients. They educate patients about the treatments and act as the bridge between healthcare professionals and the patients. Based on your nursing specialty, you may have different responsibilities, such as:
Maintaining and reviewing patient records
Consulting with healthcare teams to determine treatment plans for patients
Ensuring the safety of the patients
Administering treatments, medications and medical tests
Monitoring the health status of patients
Educating patients about treatments and medical conditions
Providing care to ill, disabled, and injured patients
Nurses can work in a variety of settings, such as in the homes of patients, long-term facilities, prisons, schools, nursing homes, doctor's offices, and hospitals. You may also be able to work in corporate settings if you prefer working regular hours. Your work hours, pay and responsibilities will depend on the facility you choose to work in.
Certifications required to become a nurse
To become a nurse, you will typically need an associate, a bachelor's, or a master's degree in nursing. For each degree, the amount of time, resources and effort required will be different. If you are considering a career change and already have a bachelor's degree in an unrelated field, a master's degree will prove to be more valuable for you in the long run. Although you can become a registered nurse with an ADN or LVN degree, the roles and pay scales for RNs with a master's degree are significantly better. Regardless of the degree you choose to pursue, you will need to pass your NCLEX-RN exam after completing your degree to enter the field.
A master's nursing program that provides you with direct entry into the nursing field is the best option for those who have a non-nursing bachelor's degree. Through this program, you can earn a master's degree in nursing without needing a bachelor's degree in the same field. You will be able to apply your college credits and previous experience toward your master's. A master's degree is an advanced degree for registered nurses. This degree can help you specialize in an area of your choice. It can also prepare you for administration, managerial and leadership roles. With a master's degree, you can choose to become an APRN. This advanced specialization will allow you to work as a nurse-midwife, nurse anesthetist, clinical nurse specialist or nurse practitioner. As an APRN, there are many healthcare areas to specialize in.
The admission requirements and prerequisites can differ between colleges. Depending on the university you choose, there may be certain prerequisite courses. Others may only have a minimum GPA requirement. When choosing a master's degree, it is best to take your time to learn more about the curriculum of the program, the prerequisites, and the program requirements. If you are changing your career from an unrelated field, it will be especially important for you to find a program that will honor your credentials and accept the credits you have already earned during your bachelor's program.
Things to know about before becoming a nurse
There are several benefits to enjoy as a nurse, as discussed above. You will have many career paths to choose from, financial benefits and a fulfilling job. It is important, however, to be prepared for this role, as nursing can also be quite challenging. New nurses typically find themselves feeling anxious on the job in the first few days. There may be many adjustments you will have to make when you make the career transition. Nursing can be seniority-based, and the work environment can be very fast-paced and stressful. You will have supervisors and peers to support your transition. If you keep an open mind and are willing to adapt and learn, you will be able to climb the ladder quickly.
Regardless of the nursing school you attend, you will learn about the five C's of nursing, which are commitment, confidence, compassion, competence and conscience. Learn about these concepts and adapt them to your work life. These concepts will help you provide quality care to your patients and improve your relationships with co-workers and patients. In your new career, you will also have to adjust to a new working style and work times. Most other roles typically have traditional business hours. In nursing, you will typically work 12-hour shifts. It can take some time to get used to this change. Hospitals work around the clock to provide care to patients. 12-hour shifts mean patients do not have to be cared for by more than two nurses each day. These shifts can be mentally, emotionally, and physically demanding. You may initially find yourself exhausted and overwhelmed. With time, you will begin adapting to this change and you will find yourself enjoying your new role.
While there are a lot of challenges you may face as a new nurse, you will be able to make a real difference in the lives of your patients. You will be working to make the world safer and healthier, and this is what makes this career so fulfilling and rewarding.